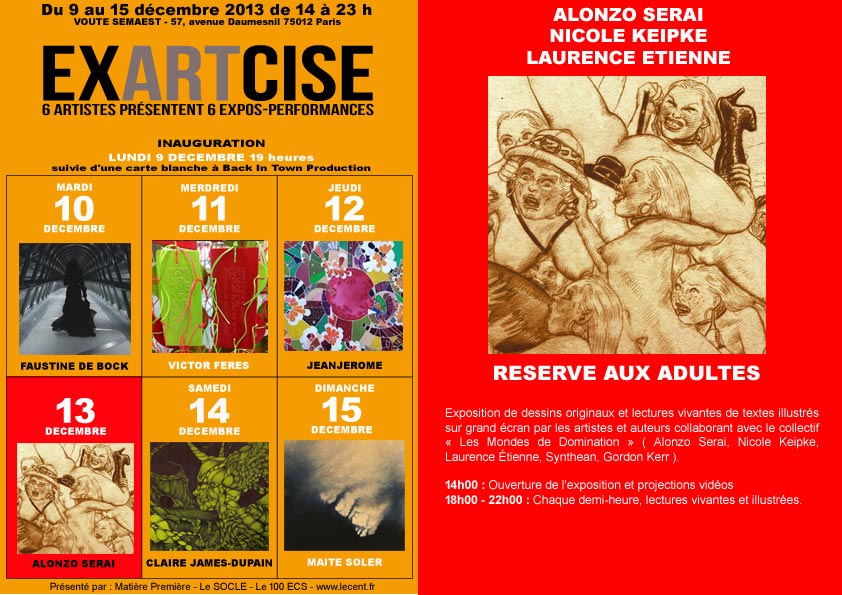 ADULTS ONLY — FRIDAY DECEMBER 13th
For the first time ever, some original art from Alonzo Serai will be presented to you in an exhibition, together with the work of two invited artists from the Worlds of Domination collective, the German Nicole Keipke and the French Laurence Etienne.
This one-day event in Paris is part of the first ExArtcise exhibition/show at the Viaduc des Arts.

The show will open at 2pm with the exhibition and the projection of videos from these artists and from the American SYNTHEAN.
At 6pm will begin the reading of texts from ALONZO SERAI by the author and MISTRESS ANGELIQUE, illustrated on big screen, every 30 minutes until 10pm.
The costumes are made by VICTOR FERES.

Admission free.